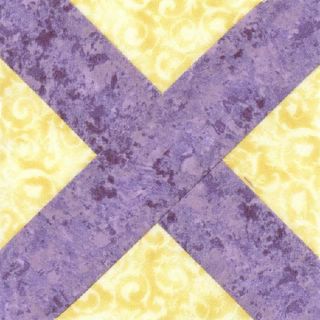 J-4 Adelaine's Apron Strings

Now this block was a bit complicated, only because I was unsure how to cut the purple strips in the middle. In the end, I ended up cutting it long and then trimming it. Much easier. It sewed together no problem, despite the triangles. Pressed well too.
Note: This block was completed before L-5 Chattanooga Charlie.
Mum's Jane: 4/0/0/30